Our team has expertise in the industry leading softwares & platforms like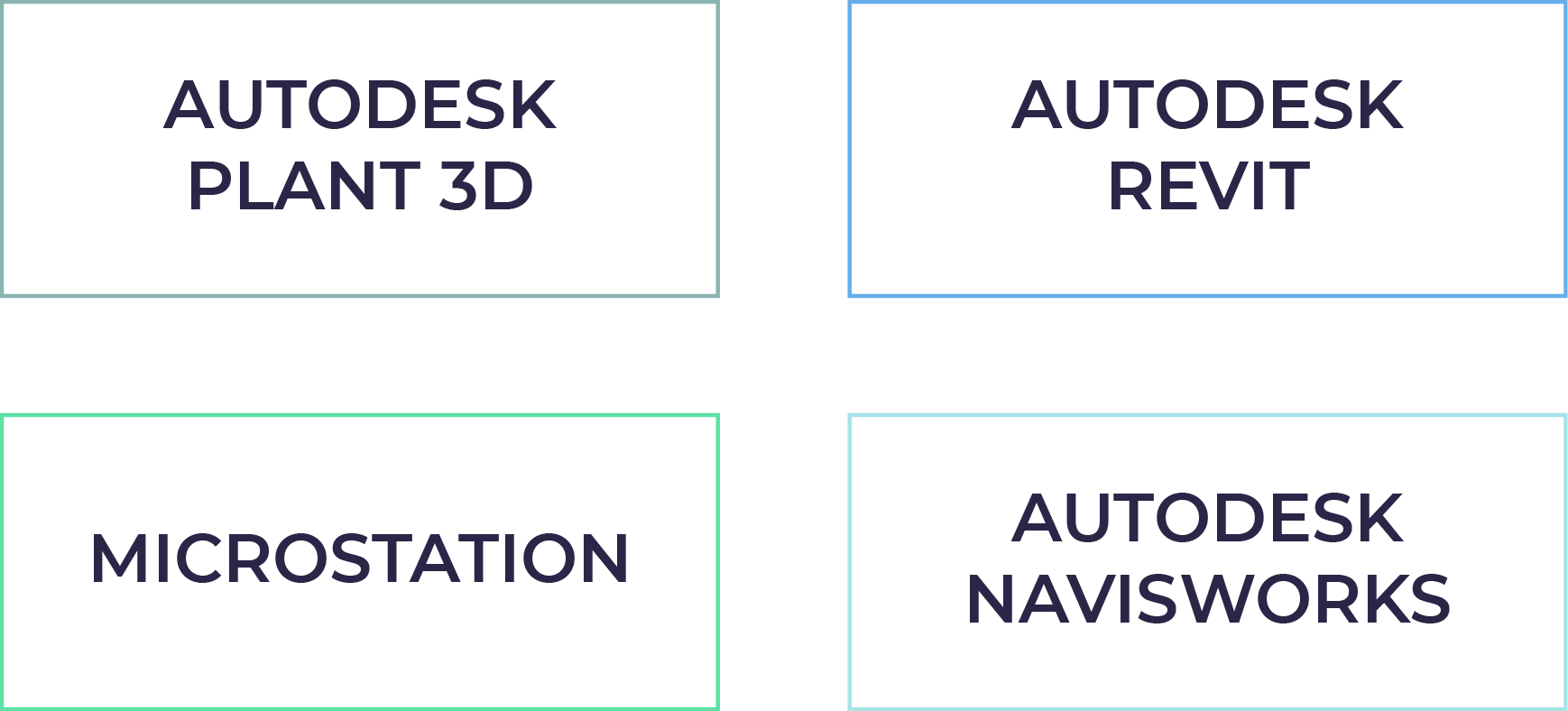 Our engagements range from supporting General Contractors on individual projects to establishing multi-disciplinary teams to support them on an on-going basis, helping increase their efficiency and effectiveness through reduced costs & shorter schedules leveraging BIM as a tool for virtual construction services, therefore we built a strong BIM management system that incorporates all the data inserted into models, making sure that BIM operates as an integrated and reliable tool that can be used throughout the project lifetime.
We empower general contractors with complete project control.
Our services for General contractors include:
Bim Audits & Implementation Support
Analyzing & reporting quality of bim models as per defined specifications and standards
Matching bim models against the input drawings
Check models for quantification methods
Check models for clashes & coordination
Enhancing quality of bim models for various trades as per specified bim standards/manuals
Bim Standards, Templates, Revit Content & Libraries
BIM Execution Plan (BEP)
Custom Revit Templates
Parametric & Non-Parametric Revit Family Creation
Custom library creation from 2D details of Architecture, Structure, Mechanical, Electrical and Plumbing requirements.
Presentation Models and Videos
4D Construction Sequencing
4D Renderings and Walk throughs – AR & VR
Concept Design Options - Models & Quantities
Analyzing & reporting quality of bim models as per defined specifications and standards
Matching bim models against the input drawings
Check models for quantification methods
Check models for clashes & coordination
Enhancing quality of bim models for various trades as per specified bim standards/manuals
Architecture, Structure, MEP BIM Model Development
LOD 350 Model creation including Architecture, Structure, Mechanical, Electrical, Plumbing and other trades.
Clash Detection & Constructability Review
Marketing Presentation
Coordinated Shop Drawings and installation drawings
Site Logistics simulation
4D BIM: For Integration with Schedule & Project Management
5D BIM: For Quantity Surveying and Cost Management
Laser Scan /Point Cloud conversion
3D BIM Model Creation at LOD 400 Level for Architectural, Structural and MEPF Services based on Cloud Scan Data used for Renovation & Extension Work
As Built Drawing Preparation from Scan for Plan, Elevation & Section Sheet for Architectural, Structural & MEPF
Data Rich BIM Model
COBie Extension Sheet 2.4 for FM Analysis
Room Polyline for Space Information
You can have the following benefits with us:
Timely provision of construction-ability, sequencing, value and engineering reports
Collaborative visualization of expectancy and needs of the project
Decreased MEP coordination time and RFIs
Avoidance of extra expenditure
Saving of time and labour at the site
Avoidance of delays during construction
Ability to help owner for maintenance and renovation